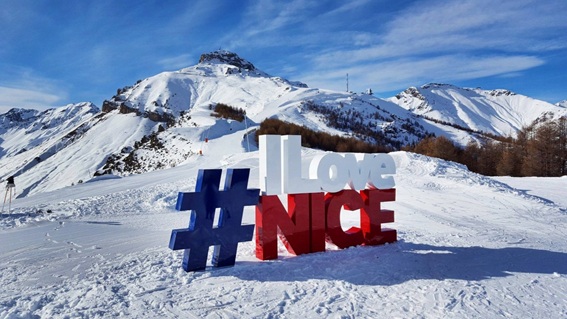 #ILoveNice – even the peaks of Nice Côte d'Azur's mountains.
In addition to Place Masséna and Nice airport, you can photograph and express your love for Nice from its beaches to its snow-capped mountains.
Come and take your picture in Auron, at the summit of Blainon and in Isola 2000, on the Valletta piste – share your photo on social networks with the #ILoveNice and #nicecotedazurresorts hashtags.
#ILoveNice is reaching new heights – are you?
Enjoy some Nice Altitude!